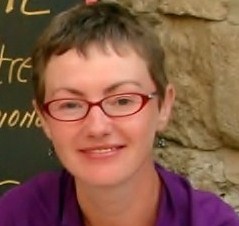 About Me
Like many others I started my working life not knowing what I wanted to do. However after about 10 years of changing jobs, I moved to London and was really lucky to get a position in a Human Resources team.

New Beginnings
My first London role was with Pricewaterhouse Coopers in a decentralised HR team and that experience copper fastened my interest in HRM and within a year I began a professional diploma. I truly felt I had landed on my feet as I gained more experience, confidence and learining opportunities. I absolutely loved my work for about ten years or so but it didn't last. The next more was a lot more difficult to identify.
The thread
The only thing I knew for sure was that relationships mattered most to me and that relating had to at the core of my work in order to feel satisfied. With that threat to follow I did some introductory courses in counselling, coaching and mentoring until I finally decided on an MSc in Career Management & Counselling at the University of London. It was my dissatisfaction in my own working life and the impact it had on me that led to to that decision. After graduating I worked as a Career Consultant for a small firm in London and in private practise in Cork when I returned to Ireland in 2005.

Counselling & Psychotherapy Training
While I continued to work as a Career Coach, shortly after returning to Ireland I decided to delve a little deeper and I began my training with the Flatstone Institute, a small organisation based in Cork. I chose them because of how they structure the training with an emphasis on experiential learning and personal development. The other primary focus of that training is on working from a relational perspective with clients.
My Approach
As an Interview Coach I bring my experience from the various working roles to tease out the evidence of your experience to help you answer competency based questions in a clear, simple form.

As a CV Writer I listen and facilitate the conversation to gain an understanding of what's important and get a sense of the person as well as career history so that I can refine and translate that information into a targeted CV.

As an Counsellor and Psychotherapist I bring my life experience and my intention is to provide a safe space where you can talk and feel heard. My approach is primarily humanistic with some integrative compenents.
"Tell me, what is it you plan to do with your one wild and precious life"? Mary Oliver